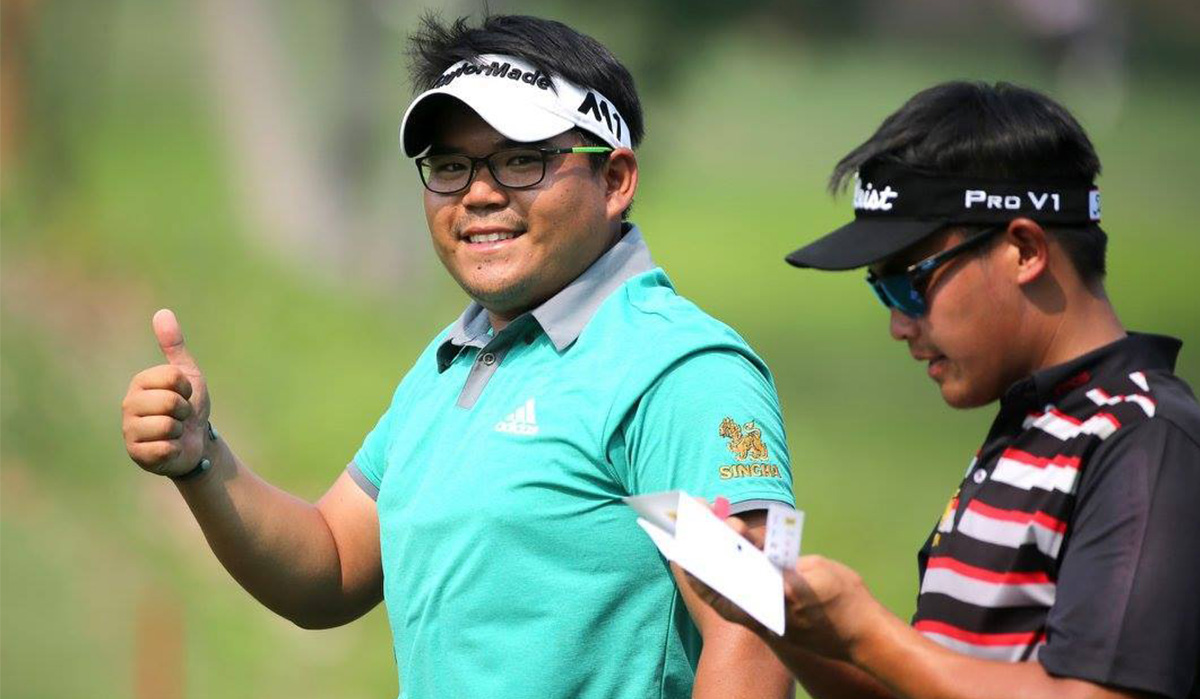 Panuphol Pittayarat is still leading on the ATGT's Order of Merit
BY ATGT ON May Wed, 2017 16:28
Panuphol Pittayarat is still leading on the ATGT's Order of Merit after the Singha Phuket Open 2017.
Following the two-million baht Singha Phuket Open, the fourth leg of the All Thailand Golf Tour 2017, Panuphol has remained on the top of the money list with the earnings of 750,000 Baht. In his two events on the tour this year, Panuphol won the five-million Singha Masters in Chiang Rai to take home 750,000 Baht but missed the cut at another one.
However, he is only 57,800 Baht ahead of Chanachok Dejpiratanamongkol, who won his second title of the year at the inaugural Singha Phuket Open on Sunday. The 23-year-old, who captured the Singha Championship title in Rayong, has received 692,200 Baht in total after four events.
Singha E-san Open winner Danthai Boonma is third on 567,267 Baht while Phachara Khongwatmai stays fourth on 483,550 Baht. Thailand Open winner Rattanon Wannasrichan, who was second in Phuket, is fifth on 407,954 Baht.
The next leg of the All Thailand Golf Tour 2017, 'All Thailand Premier Championship 2017 - Road to Singha Masters', will be held at Singha Park Khon Kaen Golf Club on June 8-11.