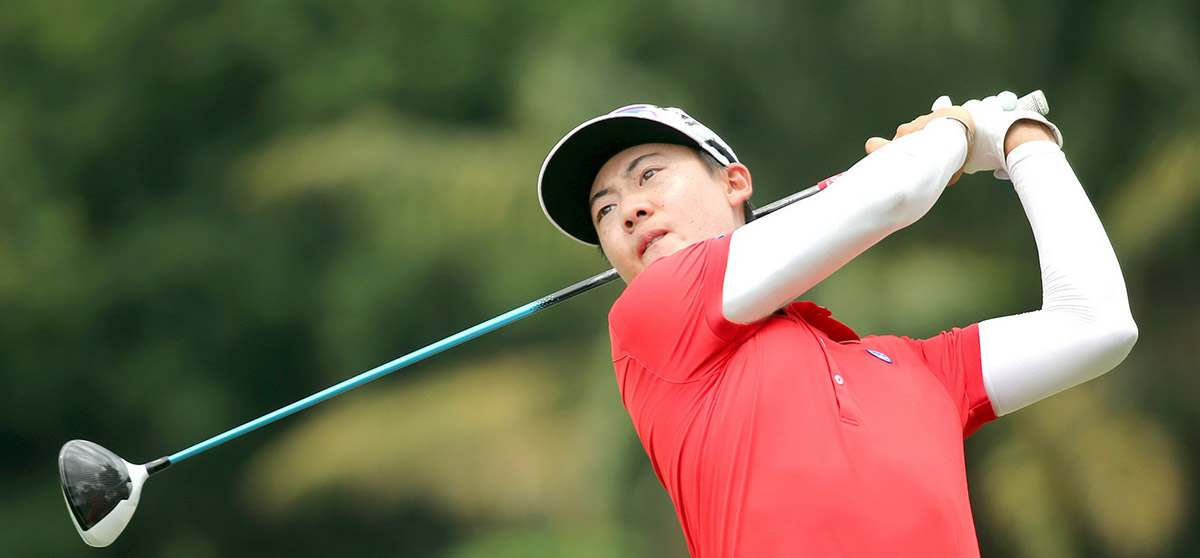 Singha Classic 2017
Jazz eager to defend title at Singha Classic
BY N ON July Wed, 2017 16:10
Jazz eager to defend title at Singha Classic
Jazz Janewattananond becomes eager to defend the title at the 2.3 million baht Singha Classic in Nakhon Nay this week.
Jazz fired a stunning final round 64 to land the title last year at 11-under, one shot ahead of Panuphol Pittayarat. Seeking for the third ATGT title, the 21-year-old, who also won the 2013 All Thailand Championship, would be more confident this time thanks to his winning experience and also his improved form.This year, he won his maiden Asian tour title at the Bangladesh Open and also the Mahasamutr Masters on Mena Tour at Banyan Golf Club in Hua His in May, the title that earned him a place for the 2017 DEAN & DELUCA Invitational on PGA tour.
Ranked 175th in the world, Jazz will be playing his third ATGT event after being tied for 11th at Singha Masters and 7th at last week's Betagro All Thailand Championship last week.
To vie for the winner's cheque of 300,000 baht, he is sure to face tough challenges from the likes of Panuphol,Pittayarat, Rattanon Wannasrichant, Chanachok Dejpiratanamongkol, Prom Meesawat and Udorn Duangdecha.
Panuphol, who is leading on the ATGT money list with 1,129,5000 baht after four events, is bidding for his second win after the Singha Masters success in January while Chanachok is chasing for his third win of the season.
Chanachok, who was crowned the 2016 Rookie of the Year, said that wining three titles would be enough for him to meet his goal of securing the Order of Merit award.
"Apart from keeping the Asian tour card, I really want to win the Order of Merit award this year," said the 23-year-old, who has earned 792,400 baht thanks largely to his wins at Rayong Championship and Singha Phuket Open.
"I hope to remain competitive until the end of the season."
The Singha Classic, the seventh leg of the All Thailand Golf Tour 2017, will be played at the Royal Hills Golf Resort & Spa . With 132 golfers in the field, the cut will be made after two rounds with top-50 players and ties qualifying for the weekend.
In the 54-hole women's event with a purse of 200,000 baht, there will be 24 golfers vying for the first prize of 32,000 baht.