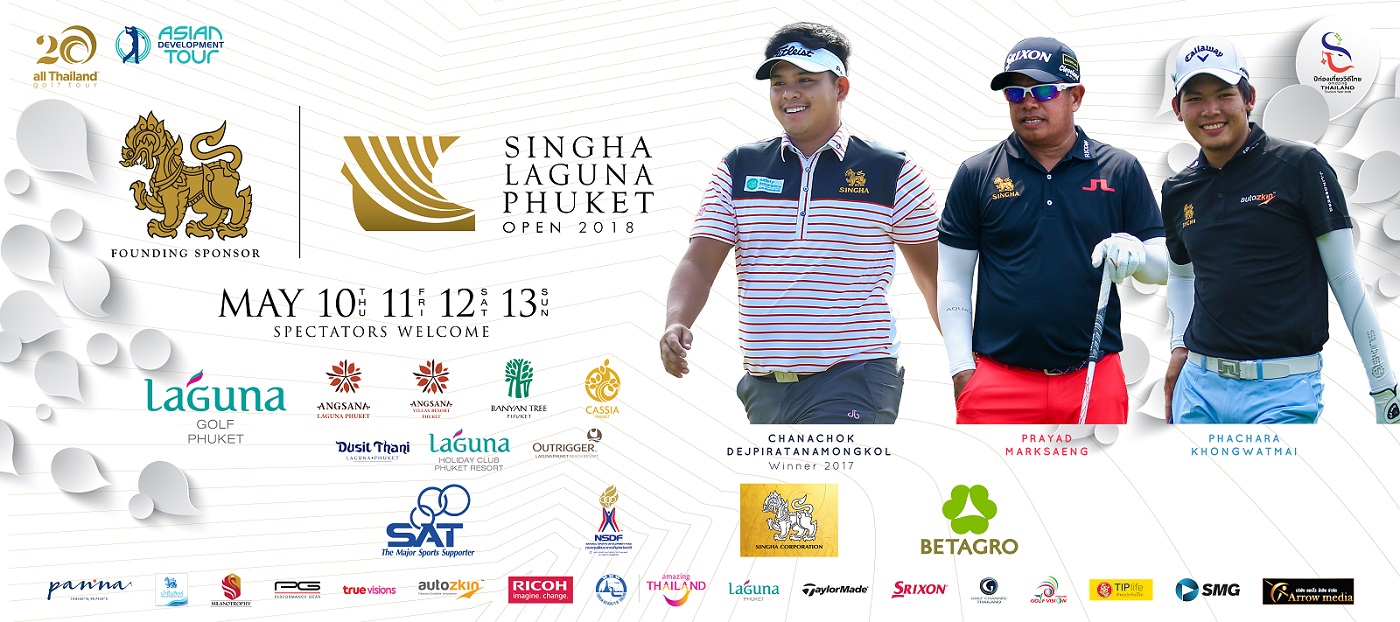 Singha Laguna Phuket Open 2018
Nitithorn, Itthipat Aim To Build On Success In Phuket
BY N ON May Wed, 2018 09:43
Nitithorn, Itthipat Aim To Build On Success In Phuket
In-form Nitithorn Thippong and Itthipat Buranatanyarat are vying for glory at the Singha Laguna Phuket 2018.
The 2-million baht tournament, co-sanctioned by All Thailand Golf Tour (ATGT) and Asian Development Tour (ADT), will be held at the Laguna Golf Phuket on May 10-13.
Among pre-contenders for the coveted trophy at the tournament where the winner receives 300,000 baht are Nitithorn and Itthipat, who are going to approach the course in confident mood on the back of their recent achievements. The former earned himself the breakthrough victory on ADT tour on Sunday while the latter got his third Thai PGA tour in March.
Looking for his back-to-back ADT titles after last week's success in Malaysia, the 22-year-old Nitithorn has become more confident in his game and he hopes to build on that to add one more title to his cabinet.
"To win the tournament outside the country for the first time will definitely boost my confidence going into the tournament," said the golfer, who is now setting a sight on winning his first ATGT trophy.
While Nitithorn is seeking his maiden win on the 20-year tour, Itthipat wants to end his three-year title drought after getting his only ATGT title at the Singha Championship at Rayong Green Valley Club in 2015. Like Nitithorn, the 24-year-old Itthipat will confidently enter the event following last month's win in Nakhon Nayok, his third Thai PGA tour success.
Joining them in the 144-player field this week are Kasidit Lepkurte, ranked 12th in the ATGT money list and Pawin Ingkapradit. The local hopefuls will face the tough challenges in Americans Blake Snyder and Michael O'toole, Martine Dive of Australia, Mathiam Keyser of South and Oscar Zetterwall of Sweden.
The second edition of the Singha Laguna Phuket competition is the fourth leg of the All Thailand Golf Tour 2018. In the inaugural event last year, the title belonged to Chanachok Dejpiratanamongkol, who won by one shot on 27-under. Unfortunately, he is not available to defend the title this year.