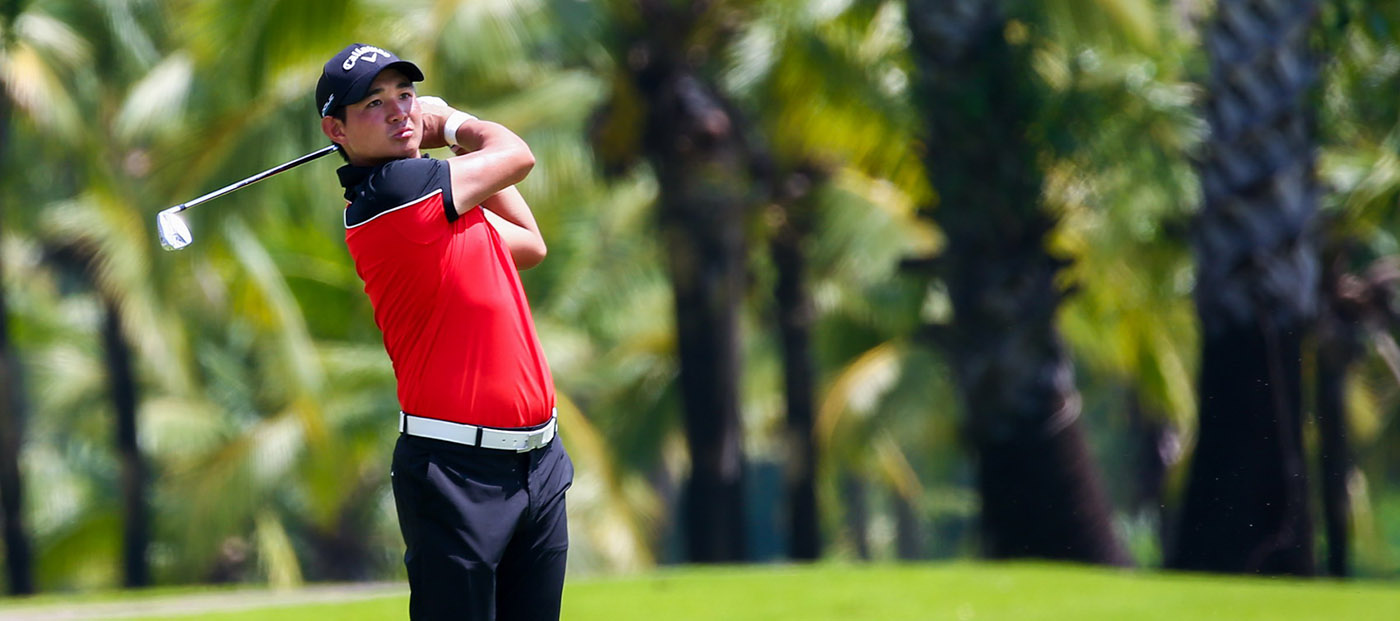 Singha Pattaya Open 2018
Pavit takes 200-baht lead as Merit battle reaches climax
BY N ON October Tue, 2018 14:59
Pavit takes 200-baht lead as Merit battle reaches climax
The race for the Order of Merit award is heating up heading into the final leg of the All Thailand Golf Tour 2018, the three-million baht Singha Pattaya Open, to be held at the par-70 Burapha Golf & Resort this week.
Currently Pavit, who won at the Betrago Championship in Nakhon Pathom, tops the list with 813,875 baht in four events, just 200 baht ahead of second placed Rattanon Wannasrichan. Phachara Khongwatmai is third on 750,000 baht but the Hat Yai native is not available for this week's event in Chon Buri.
With the winner's cheque of 450,000 baht up for grabs, Pavit needs to be in form to fend off challenges from Rattanon and the chasing pack.
Fourth-placed Udorn Duangdecha (733,908 baht) and fifth-placed Pawin Ingkapradit (719,262 baht) also stands a chance to win the coveted award of the 20-year-domestic tour. While Singha Championship winner Pawin is vying for the Order of Merit for the first time, Udorn hopes to make it three after being crowned the award twice (2010 and 2016). The 46-year-old Udorn, who triumphed at the Singha Hua Hin Open in April, is sure to be more confident playing at the tournament he won in 2010.
Thanyakorn Khrongpha, Prayad Marksaeng and Kasidit Lepkurte, ranked 6th, 7th and 8th in the list respectively, are not available for this annual event.
Former champions including Thaworn Wiratchant (2003,2004), Chapchai Nirat (2007), Kwanchai Tannin (2013), Sarit Suwannarut (2016) are also in the 144-plyaer field. Unfortunately defending champin Sadom Kanjana withdrew from the tournament due to sickness.
Tirawat Kaewsiribandit, fresh from winning his maiden Asian Tour title in Pakistan on Sunday, will also be seeking for his second ATGT win after last year's victory at the Betagro All Thailand Championship.
The cut will be made after 36 holes with top-50 and ties qualifying for the weekend rounds, to be broadcast live on TrueSport 7.