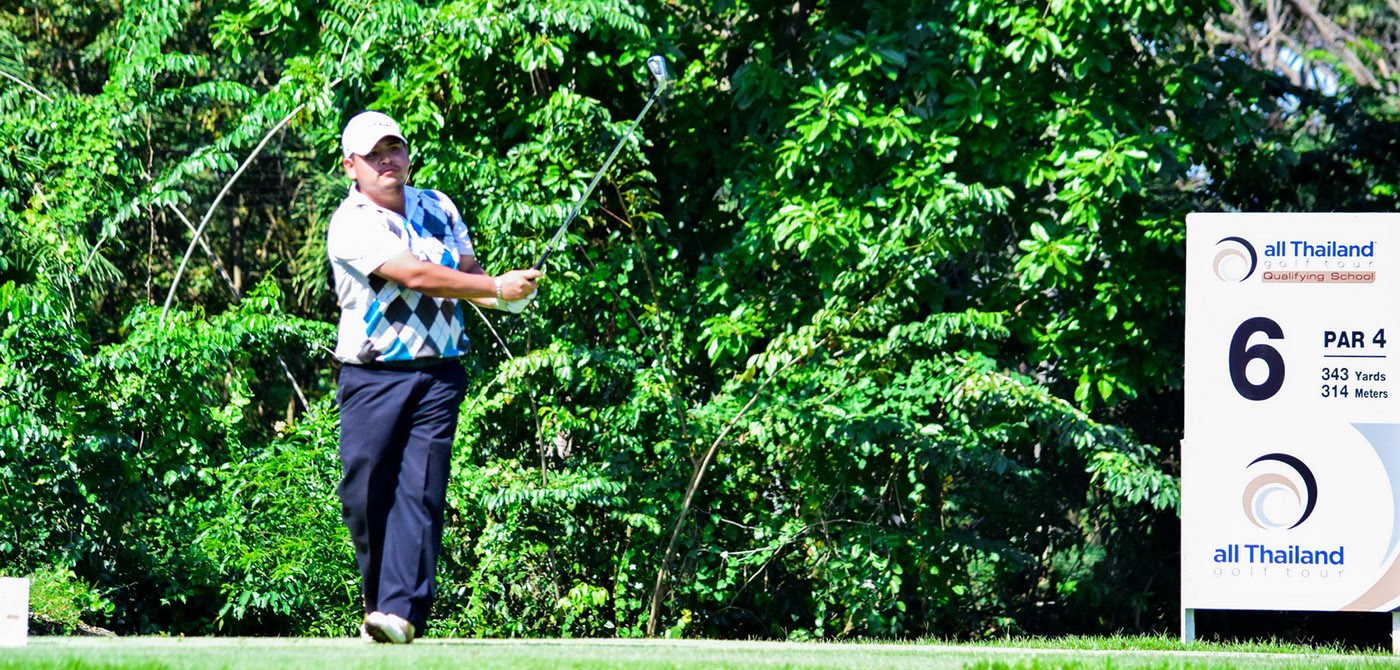 2019 Qualifying School 1st Stage
Borworn Chaisri and Parama Chansue co-lead in Nakhon Nayok
BY N ON December Thu, 2018 06:07
Borworn Chaisri and Parama Chansue co-lead in Nakhon Nayok
Borworn Chaisri and Parama Chansue shared the lead on 6-under after the halfway of the first stage of the All Thailand Golf Tour's Q-school on Wednesday.
Borworn fired a second round 69 with three birdies against alone bogey while Parama got a 67 with five birdies and one bogey at par-71 Watermill Golf & Resort in Nakhon Nayok.
Weera Salangam (66), Paiboon Phumkliang (68) and Wachirawit Saoron (68) were joint third on 5-under.
Overnight leader Tanut Euisagul, who is an amateur, carded a 72 to tie for 9th.
Fredrik Edmunds of England made a 71 to stay 15th on 2-over 144, one shot ahead of Nelson Cogels of Germany (74).
The cut was made at 155 with 81 players including 23 foreign golfers qualifying for the final two rounds.
After 72 holes, the top-55 players and ties will get their places in the final stage to be played at the same venue next week.