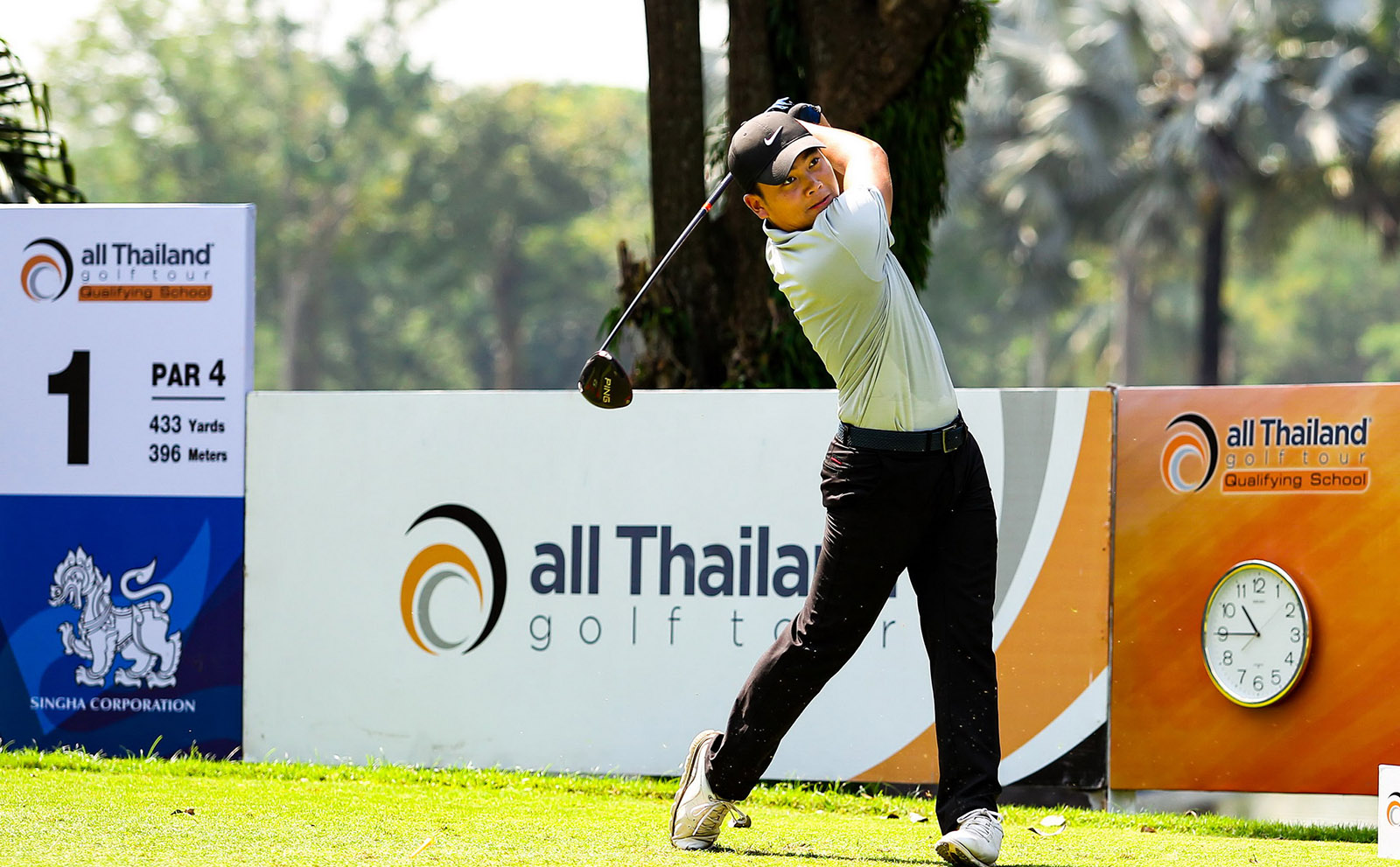 2020 Qualifying School 1st Stage
Mahasamut Saiyasombat took two-shot lead
BY N ON November Wed, 2019 08:42
Mahasamut Saiyasombat took two-shot lead
Mahasamut Saiyasombat took two-shot lead after the opening round of the first stage of the ATGT's Q-School 2020 at the Watermill Golf & Resort in Nakhon Nayok on Nov 5.
Making a 6-under 65 with six birdies in a bogey-free round, the 23–year-old was a shot ahead of Amarin Kraivixien, Jakkanat Inmee, Arnond Vongvanij and Phitchakorn Tirakul.
140 players including 33 foreigners are playing in the first stage. They will be reduced to 80 after 36 holes of
the four-day competition and top-50 players and ties after
will earn their places in the final stage where they will join other 77 players who have already earned their places.
To be held at Watermill Golf & Resort on December 10-13, the final will be played in the 72-hole stroke-format. After 36 holes, the field will be cut to 80 players. The leading 40 players (plus those tied for 40th place) will earn Category 15 Membership of The All Thailand Golf Tour 2020.
====================
มหาสมุทร ขึ้นนำกอล์ฟคิวสคูลวันแรก
มหาสมุทร ไสยสมบัติ โปรดาวรุ่งวัย 23 ปี ทำสกอร์ 6 อันเดอร์พาร์ 65 จาก 6 เบอร์ดี้ ไม่เสียโบกี้ ขึ้นเป็นผู้นำเดี่ยว โดยมี อมรินทร์ กรัยวิเชียร, จักรนาถ อินมี, พิชชากร ติระกุล และ อานน ว่องวานิช ทำสกอร์ ตามหลัง 2 สโตรก ในการแข่งขันออลไทยแลนด์กอล์ฟทัวร์ คิวสคูล 2020 สเตจ 1 รอบแรก ที่สนามวอเตอร์มิลล์ กอล์ฟ คลับ แอนด์ รีสอร์ท จังหวัดนครนายก เมื่อวันอังคารที่ 5 พ.ย. 62 ที่ผ่านมา