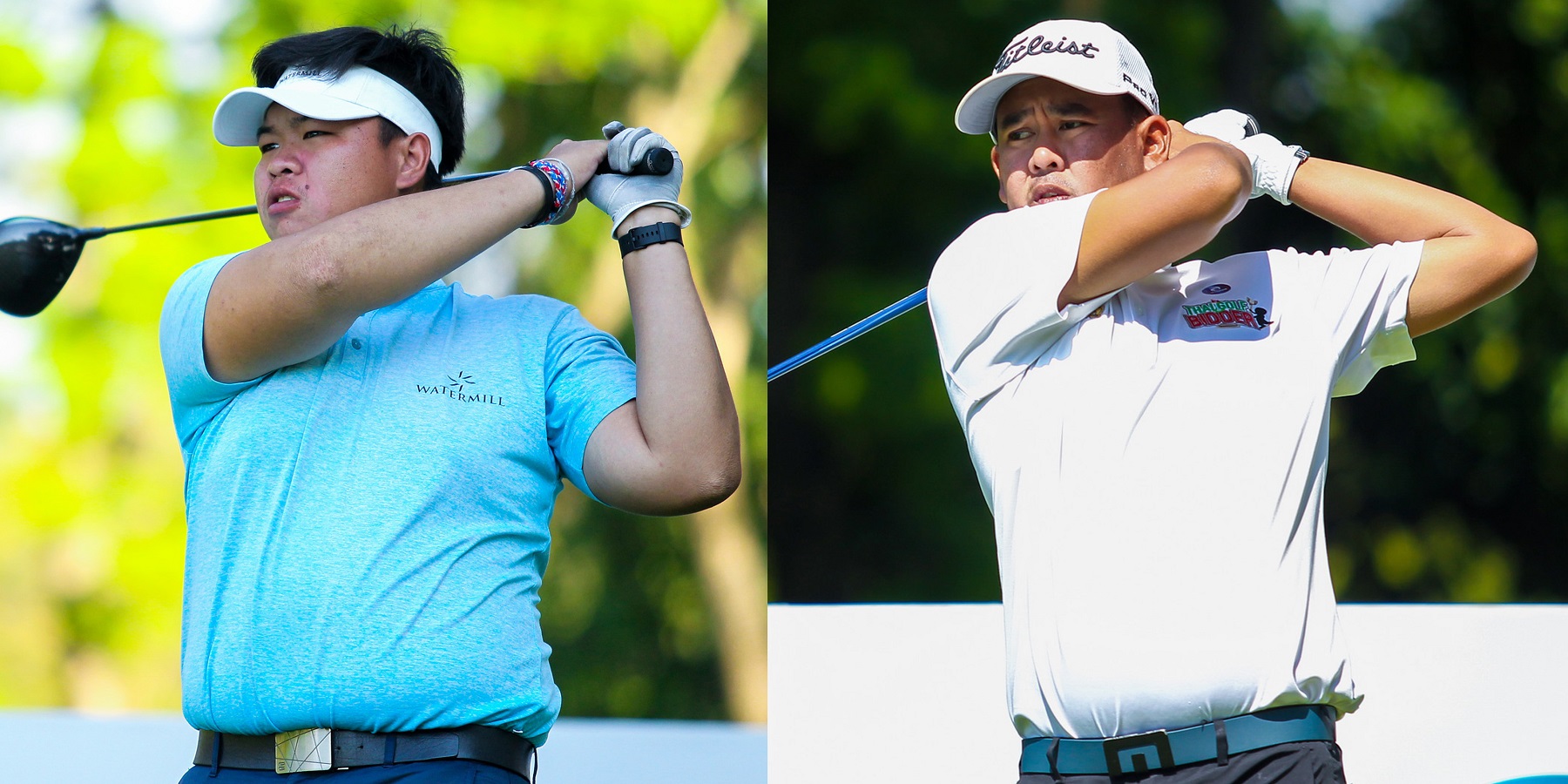 2022 ATGT Special Qualifying School
Natthaphong, Ronnachai share half-way lead at ATGT's Q-school
BY N ON January Wed, 2022 19:18
Natthaphong, Ronnachai share half-way lead at ATGT's Q-school
Amateur Natthaphong Ratchatorn and Ronnachai Jamnong shared the lead at the halfway of the All Thailand Golf Tour Special Q-School 2022.
The 18-year-old amateur from Khon Kaen and veteran Ronnachai, 39, each fired a second round 67 at par-72 Kabinburi Sport Club in Prachinburi. They were on 8-under 136, two shots ahead of Kullakit Sithprasert, who also made a 67 with six birdies and alone bogey.
A stroke down further on 5-under was a group of eight players including England's Matt Killen (71), South Korea's Jusub Park (68), Somprad Rattanasuwan (67) and Jakkanat Inmee (71).
Overnight leader Naras Luangphethcharaporn went to joint 16th following his 75 while Pheesaphass Dungthipburakorn (72), who was last year's ATGT's school, shared 20th on 2-under.
Kamalas Namuangrak (72), the Singha Classic winner 2018, and Tawan Phongphun (70) were joint 33rd on 1-under.
Malaysia's Galven Green (74) and Seungjae Maeng of USA (74) shared 60th on 2-over.
With the cutline of 147, eighty players including 11 foreign golfers have qualified for the final two rounds. The top-20 and ties after 72 holes will earn the ATGT cards 2022.