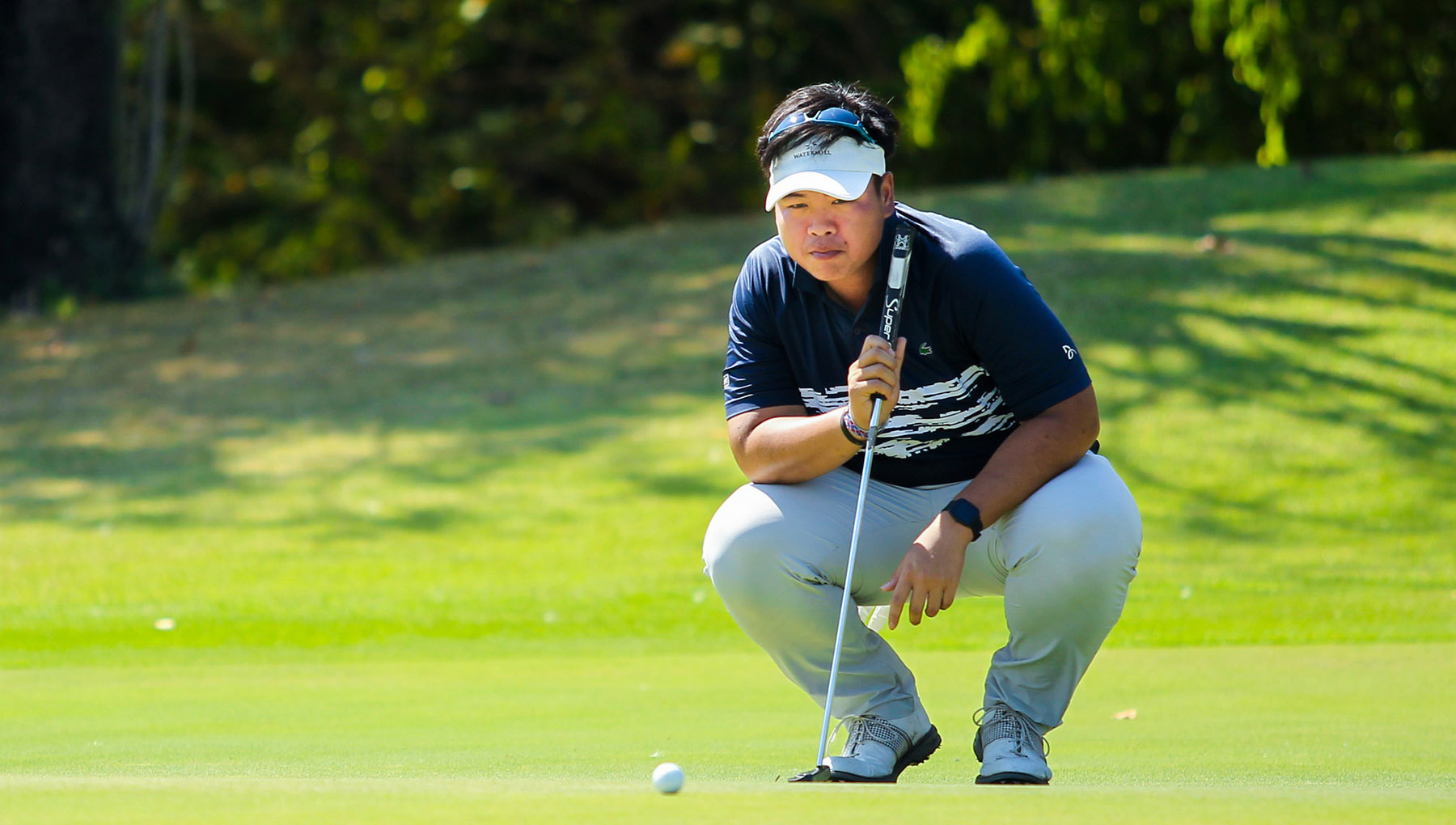 2022 ATGT Special Qualifying School
Amateur Natthapong maintains lead after three rounds
BY N ON January Thu, 2022 19:33
Amateur Natthapong maintains lead after three rounds
Amateur Natthapong Ratchatorn took a one-shot lead into the final round of the All Thailand Golf Tour Special Q-School 2022 in Prachin Buri.
Joint overnight leader Natthapong carded a third round 70 at par-72 Kabinburi Sport Club on Thursday and took the lead on 10-under. The 18-year-old from Khon Kaen enters the final round with a one-shot advantage over Weerawit Sakuncharoenrat (67). Chiang Mai-born Weerawit,27, shot six birdies and one bogey to finish on 9 under.
The top- 20 finishes and ties of this 72-hole competition will earn ATGT cards 2022.
Veteran Atthaphol Sriboonkaew posted a 69 to stay on 8 under. Joining him two shots off the pace were Jakkanat Inmee (69), Junsub Park (69) and Kullakit Sithprasert (70).
Tawan Phongphun, who has the best score of 65, was a further shot off the pace.
Joint overnight leader Ronnachai Jamnong,39, had a 75 and was five shots behind. Joining him at 14th were a group of eight players including Sakchai Sirimaya (67) and last year's ATGT Q-school winner Pheesaphass Duangthipburakorn (69).
2018 Singha Classic winner Kamalas Namuangrak (71) and amateur Tunyapat Sukkoed (73) were tied for 27th on 2 under.
First-round leader Naras Luangphetcharaporn (74) and Galvin Green (69) were joint 35th on 1 under.